About Ducharme Resolutions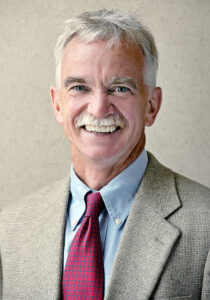 In January of 2012 Dennis Ducharme left a large general practice firm in Manchester, NH to form Ducharme Resolutions PLLC.  Dennis went from being a full-time trial lawyer with a small mediation practice to a full-time mediator with a small trial and trial consulting practice.
Over the past 30-plus years, Dennis has tried more than 150 civil jury trials in the New Hampshire state and federal courts, and handled appeals to both the New Hampshire Supreme Court and First Circuit Court of Appeals. His civil practice has included personal injury cases involving auto accidents, premises liability, and products liability. He has also handled litigation of civil rights claims brought under 42 USC section 1983, employment claims, school law litigation and a variety of contract disputes. Dennis has represented both plaintiffs and defendants in all these areas.
Dennis began mediating in 1992 when the Superior Court first moved towards mandatory mediation.  With the passage of time he has continued to enhance his mediation training, while also handling thousands of his own cases.  During that time he has increased his commitment to helping people resolve their disputes. Few New Hampshire mediators combine his level of trial experience  with his extensive training in dispute resolution.
Dennis is a frequent Continuing Legal Education speaker on panels covering mediation, litigation, advocacy, evidence and trial tactics. He is a 1985 graduate of Georgetown University Law Center.
Distinctions
Member of the National Academy of Distinguished Neutrals
Recognized as the 2022 and 2020 "Lawyer of the Year" for Personal Injury Litigation - Defendants in Manchester, NH by The Best Lawyers in America
Selected for The Best Lawyers in America list of Best Mediators every year since 2020 and Best Personal Injury Trial Lawyers every year since 2013
Named to the 2020 New England Super Lawyers list in the alternative dispute resolution category
Nominated and inducted to the International Association of Defense Counsel as the result of his work in the insurance defense field
Handled many of the first cases in which lawyer-conducted voir dire was used in New Hampshire as part of a trial project conducted by the NH Superior Court
Presenter on the voir dire process
Frequent speaker at Continuing Legal Education programs